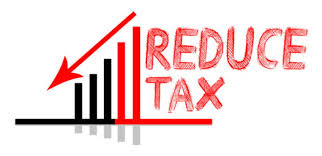 It is always exciting to lower your tax bill.  There is still time to make these year end tax moves that may save you on your taxes. 
Charitable contributions – this will benefit both you and the charity. Better yet, if you donate an asset that has appreciated and has been held for more than a year you can avoid the capital gains tax while getting the asset's market value on the date of the gift as your potential deduction.
Flexible Spending Accounts (FSA) – these are funds that were put into a fund to pay for medical expenses. The money that goes into an FSA avoids both income tax and Social Security.  The funds are in the account and have a "use it or lose it" rule.  According to Intuit, the IRS is allowing you to spend 2020 moneys that have been deposited into an FSA as late as March 15, 2021. Don't lose it!
Sell any stocks trading at a loss – the stock market has had one wild ride in 2020. Many people own stocks that are trading at a loss.  If you are one of them, consider selling the stock and using the losses to offset some of the gains you have experienced in 2020.
Defer income – this usually applies more to self employed individuals. Most tax payers are cash basis tax payers (i.e. they recognize income and pay taxes on income when they receive the payment).  Hold off on invoicing a client until next year to reduce your current year's income.
Medical expenses – if you itemize your deductions and meet the threshold to deduct medical expenses, get in as many doctor visits as possible. The other way it may help you is if you have met your deductible and may potentially have less out of pocket expenses.
Bonus ideas that may lower your income for 2020:

Pay a property tax bill due early next year

Accelerate payment on doctor or hospital bills

Added payments on student loans with interest
Hirsch Serman, MBA, CPA is a financial coach, CPA, and radio show host.  He is the founder of Lifecycle Financial, a company that helps those going through Divorce and other life cycle changes to navigate the financial pitfalls of a new life dynamic.  The company was founded through personal experiences in divorce and watching the changes in an aging parent.  He has worked in finance for over 20 years (including financial planning and tax) and has taught on the university level as well as conducted seminars for high school youth on personal finances.  Hirsch is a member of the American Association of Daily Money Managers (AADMM).
Tune in to his radio show Tuesdays at 9am CST / 10am EST: www.facebook.com/singlesTalkRadio
INC., KKHT Radio, MomsBlog.com, DivorcedMoms.com, The Divorce Coaching Hour with Christy Stratton, The Memphis Business Journal, The New Southern, and Funding Sage media outlets have all covered his work in Divorce and Hirsch was selected to be a New Orleans Entrepreneur Week Fellow.  Hirsch has a passion to serve others and has worked with numerous non-profit boards including the United Way and is a trustee of Texas College.  Please reach out with any comments to hirsch@lifecycle.financial.