This is truly is an unprecedented time, not just in our lives, but in every financial market across the world.  This is a time you need to dig deep and bring out the "fierce warrior" from within.  So what actions do I take that are prudent and wise?
Step back and evaluate how YOU are impacted:
We are hearing and reading about every scenario under the sun right now and only one of those may apply to you.  Remember, financial columnists (even this blog) is intended to be relevant and appeal to the masses.  Objectively look at your situation (and enlist help if you need) so that you can make the most prudent and best long term decisions for you and your family.
Do not make "knee jerk" reactions
Many people read the doom and gloom reports and react without really understanding the consequences.   On March 22, 2020 I had a conversation with a client that went something like this…My spouse wants to sell everything as the market has dropped around 30% and believes it will drop at least that much again and wants to buy two specific stocks (because the spouse expected to see those two stocks increase due to the Covid-19 situation).  Fast forward just one week and the stock market bounced back roughly 14% off its low, while stock 1 is up 3.5% and stock 2 is up around1% (true story).  Conventional wisdom and money management professionals are guiding their clients to stay the course.  Making drastic moves or panic selling can be even more risky than a volatile market.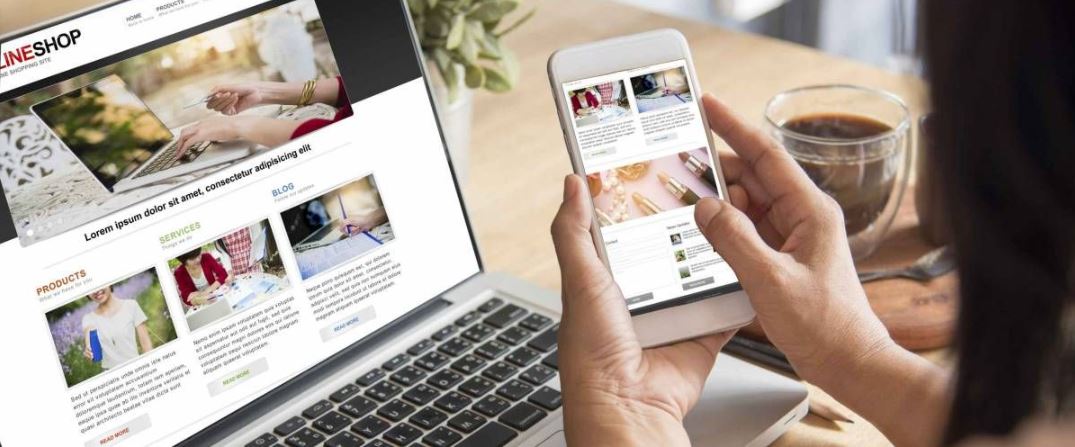 Be careful of online shopping:
Sitting at home can be taxing and so we turn to the TV or surfing online.  Companies are very astute to our behaviors (they have spent millions studying us).  The marketing professionals have learned how to entice us or at a minimum to pique our curiosity and interest.   Coupling this with the potential boredom and frustration we feel, can result in a significant uptick in online spending.  In the best of times, it is easy to lose track of how much we spend on our credit cards and you have that much more time on your hands to lose track of those expenditures.  Ask yourself this simple question to save yourself money – will future me be upset with current me if I purchase this?
Keep investing and funding retirement (if you can):
As nervous as we may be, according to most, stocks are actually trading at a discount.  This is because prior to the outbreak, the economy was doing well and the fundamentals were quite solid.   In fact, there are companies that have taken large hits in their stock prices due to uncertainty when in reality may end up benefiting significantly from the current situation.  Keeping this in mind, now is not the time to stop the automatic deduction in to your retirement account, dollar cost averaging savings, or abandoning saving money.
Think twice about large purchases:
In general, I would caution you not to make large purchases unnecessarily or rashly.  Even more so in such a time of uncertainty.  This goes with be careful of online shopping and asking yourself will future me be upset with current me if I purchase this?  Our emotions are craving things right now – interaction, normalcy etc.  be careful!
Put bills on hold (if it makes sense)
Many companies are providing relief for their clients by allowing payment to be put on hold.  Make sure you understand how this will impact you – are there charges to do so, will interest be charged, are they being a great neighbor etc.  Those that make sense should be put on hold to alleviate any financial hardship being caused.
My heart goes out to everyone struggling with this new (crazy) dynamic.  Take a step back and then work through the list above.  Take care during this challenging time.
Hirsch Serman, MBA, CPA is the founder of Lifecycle Financial, a company that helps those going through Divorce and other life cycle changes to navigate the financial pitfalls of a new life dynamic.  The company was founded through personal experiences in divorce and watching the changes in an aging parent.  He has worked in finance for over 20 years (including financial planning and tax) and has taught on the university level as well as conducted seminars for high school youth on personal finances.  Hirsch is a member of the American Association of CPAs (AICPAs), the National Association of Divorce Professionals (NADP), and American Association of Daily Money Managers (AADMM).
INC., The Memphis Business Journal, The New Southern, and Funding Sage media outlets have all covered his work in Divorce and Hirsch was selected to be a New Orleans Entrepreneur Week Fellow.  Hirsch has a passion to serve others and has worked with numerous non-profit boards including the United Way and is a trustee of Texas College.  Please reach out with any comments to hirsch@lifecycle.financial.