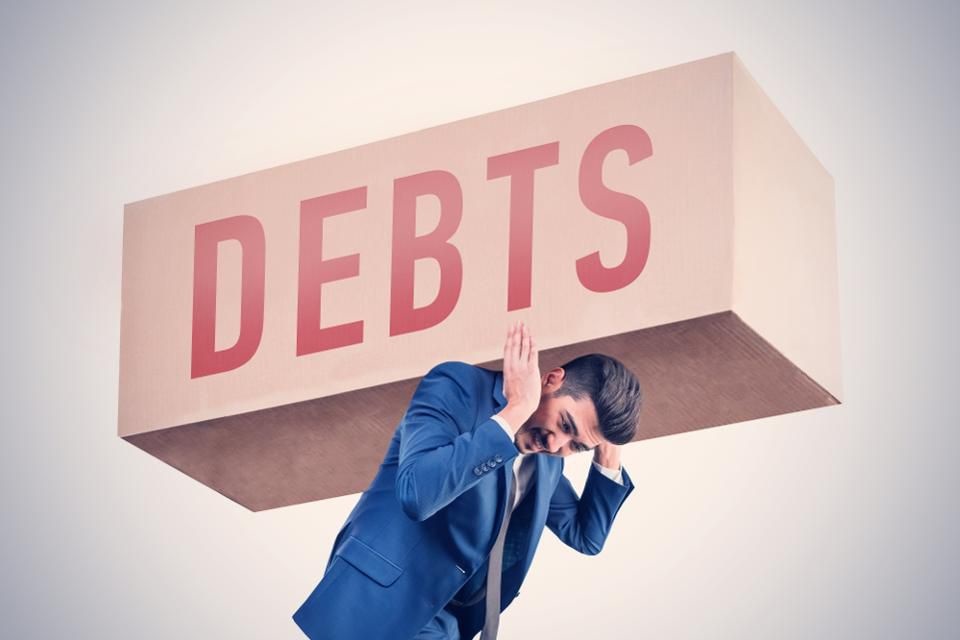 By: Hirsch Serman, MBA, CPA
Congrats grad, here is your diploma and $33,000 in debt.
Roughly 70% of college students graduating this year have taken out loans for college and, on average, have amassed almost $33,000 in student debt according to CBS News.  According to Glassdoor, the average entry level position in the U.S. is paying a salary of $28,000 – this can differ significantly from field to field.  With nearly 2 million students graduating college this year, we are rapidly seeing the next financial crisis emerge before our eyes.  This impacts our kids (and therefore us) and is no longer theoretical rhetoric heard on a news broadcast.  It is real!
According to Forbes, "the latest student loan debt statistics for 2019 show how serious the student loan debt crisis has become for borrowers across all demographics and age groups. There are more than 44 million borrowers who collectively owe $1.5 trillion in student loan debt in the U.S. alone. Student loan debt is now the second highest consumer debt category - behind only mortgage debt - and higher than both credit cards and auto loans."  The Institute for College Access and Success notes that, on average, the Class of 2017 owe $28,650 which means we have seen an increase of approximately 15% in just 2 years.
So what can be done about this?  There are some steps that can be taken prior to attending college.  For example, you can attend a college with a lower price tag or take summer school classes.  I have seen students attend a junior or community college for a year or two in order to reduce the overall costs and to ease to transition into the college environment.
Firstly, understand what this debt means and how it is to be repaid.  Do you have payment options?  Can you deduct your student loan interest (usually you can)?  Your debt becomes another part of your budget (yes, I am bringing up the B work again).  As you have obligations to pay like your rent/mortgage payment and credit cards, you now have a loan payment to make.  So along with creating a budget and tracking your everyday expenses, you will add the loan payment into the budget.  You may find the ability to pay more than the minimum and reduce your future expenses.  You may want to compare whether paying of this debt or saving the money is more beneficial.  This can get quite complex when you have multiple loans at different rates and factoring in your deduction for the interest when filing your taxes.
Some helpful tools include mint.com, excel, or Clarity Money.  It is vitally important to understanding how much money is coming in and where it is being spent.  Learning your spending habits and how to improve them are just as crucial.  You certainly do not have to be carrying debt to utilize these tools and create a financial plan.  The biggest financial priorities (at any age) should be to pay off debt, have an emergency fund, save for the future, and build your retirement savings.
Hirsch Serman, MBA, CPA is the founder of Lifecycle Financial, a company that helps those going through Divorce and other life cycle changes to navigate the financial pitfalls of a new life cycle dynamic.  The company was founded through personal experiences in divorce and watching the changes in an aging parent.  He has worked in finance for over 20 years (including financial planning and tax) and has taught on the university level as well as conducted seminars for high school youth on personal finances.  Hirsch is a member of the American Association of Daily Money Managers (AADMM) and is a trained mediator.
INC., The Memphis Business Journal, The New Southern, and Funding Sage media outlets have all covered his work in Divorce and Hirsch was selected to be a New Orleans Entrepreneur Week Fellow.  Hirsch has a passion to serve others and has worked with numerous non-profit boards including the United Way and is a trustee of Texas College.  Please reach out with any comments to hirsch@lifecycle.financial.